Supporting a new generation of anthropology students: The Shelley Saunders/Koloshuk Family Scholarships in Anthropology
She's remembered for her teaching innovations, her research leadership, and her amazing calm under pressure. Most of all, she's remembered for her devotion to her students. Before she died in 2008, Shelley Saunders established a scholarship program for graduate students in the Department of Anthropology at McMaster University.
Nov 05, 2019
This article was first published on Daily News. Read the original article by Allyson Rowley, November 4, 2019.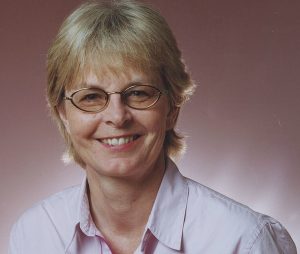 In 2017, her husband, Victor Koloshuk, made a donation of $1 million to add to the scholarship fund. He and his family have now stepped forward with another generous gift of $1 million to further augment the Shelley Saunders/Koloshuk Family Scholarships in Anthropology, which supports biological anthropology PhD students for four years of study at McMaster. "Shelley Saunders was an eminent leader in her field," says David Farrar, McMaster's acting president and vice-chancellor. "Thanks to the incredible generosity of her family, this prestigious anthropology scholarship program is now one of the largest of its kind in Canada." Saunders founded the McMaster Ancient DNA Centre and was the first biological anthropologist to be elected to the Royal Society of Canada and receive a Tier 1 Canada Research Chair, among many other achievements. "We're incredibly grateful to Victor Koloshuk and his family for their support, which helps outstanding young anthropologists follow in Shelley's footsteps," says Jeremiah Hurley, dean of the Faculty of Social Sciences. "It's a terrific way to honour her life and career — and to propel the Department of Anthropology forward." Seven young scientists have benefited to date.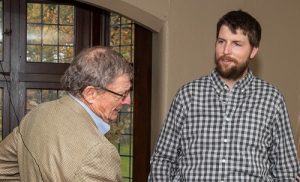 Victor Koloshuk and Robert Stark at Alumni House on October 29. Photo by Georgia Kirkos.

Robert Stark, PhD '16, was the first recipient. While pursuing his master's in Alberta in 2009, he learned he had been awarded the scholarship, which encouraged him to return to his native Hamilton to work on a PhD. "The scholarship was a wonderful help," says Stark, who now works with an archeological assessment firm based in Waterloo. "I'm very grateful for the financial assistance." He notes the scholarship helped him pursue his doctoral research examining skeletal remains from Roman times in France and Italy. While he never had the opportunity to meet Saunders, Stark is keenly aware of her impact. "She was a pioneer and a leader in her field."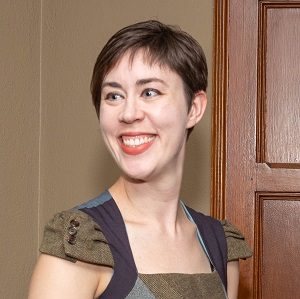 Madeleine Mant. Photo by Georgia Kirkos.

Madeleine Mant, PhD '16, the second recipient of the scholarship, is now an assistant professor (CLA) at the University of Toronto Mississauga, teaching Anthropology of Health and Anthropology of Infectious Disease. Recently, she was awarded a SSHRC Insight Development Grant to continue her work delving into the health experiences and stigma that vulnerable individuals faced in the past, with a specific focus on those who were imprisoned in Her Majesty's Penitentiary in St. John's. "Thanks to the Saunders scholarship while I was a PhD student at Mac," says Mant, "I spent happy and challenging years in the Department of Anthropology, learning from those who worked alongside, were taught by, and loved Shelley." Successful candidates for the scholarship are closely matched with the research interests of faculty members Megan Brickley, Tina Moffat, Hendrik Poinar, and Tracy Prowse. Learn more about the Shelley Saunders/Koloshuk Family Scholarships in Anthropology. Check out more about the Department of Anthropology.
Read more about Shelley Saunders on the McMaster Daily News.